SEASON 2011 COMPLETED -

BIG THANKS TO THE IZOD TEAM!!
See 2011 season review below.
Th
e new 2012 racing calendar of the Dutch Championship has been released, check it out here at www.supermotonieuws.com! First race on April 8 in Lelystad.
Supermoto Demo at Gorinchem 17./18. December 2011

The weekend before Christmas, www.supermotonieuws.com arranged a demonstration appearance at the Auto-Motorsportdagen in Gorinchem, a quite popular car tuning and racing fair. Supermoto was the only presented motorcycle sport next to stockcar, karts, formula Toyota, drift challenges, tractor pulling, rallye cars, etc. There were a couple of thousands spectators over the weekend, more than at most races during the year!! We were about 10-15 riders each day and rode a lot - great break from the winter break ;-) First day weather was great - cold but mostly dry, second day was very mixed, even with some snow fall in between. Unfortunately I threw the bike away at quite high speed during a wet session. The whole parcours was set up for cars, so with solid barriers, but luckily I didn't hit any. Not so the bike, it crashed quite hard into the barriers (see pictures of damage). A show for the spectators, some damage to the bike unfortunately. I continued riding after getting the bike straight again and actually I managed to try different settings on the bike and riding styles, thanks to the support of Inter-rider Ashley Barber - a rider from the UK living in Belgium - and his dad.


CLICK HERE FOR PICTURES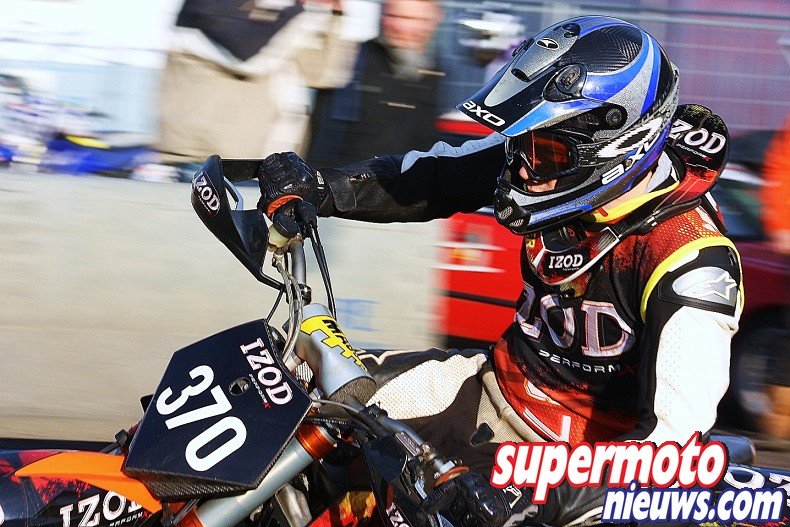 So, progress was made and finally the year is over and I'm looking forward to a great 2012 season - the planning starts now and the first race is on April 8 in Lelystad. I'll post off-season progress from time to time here, so stay tuned!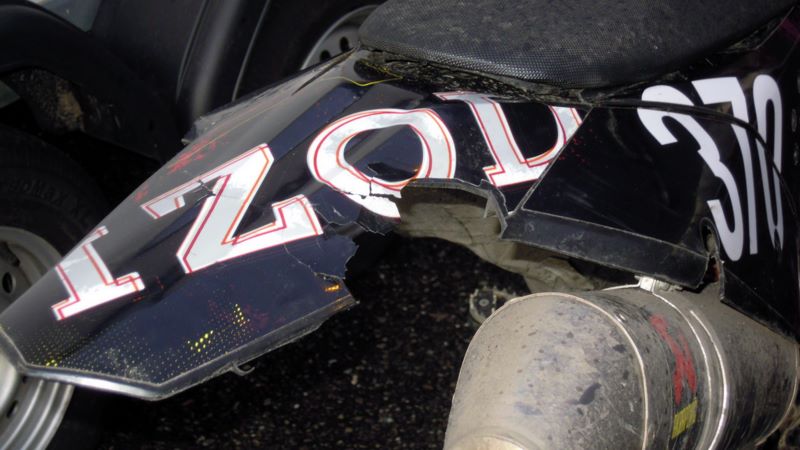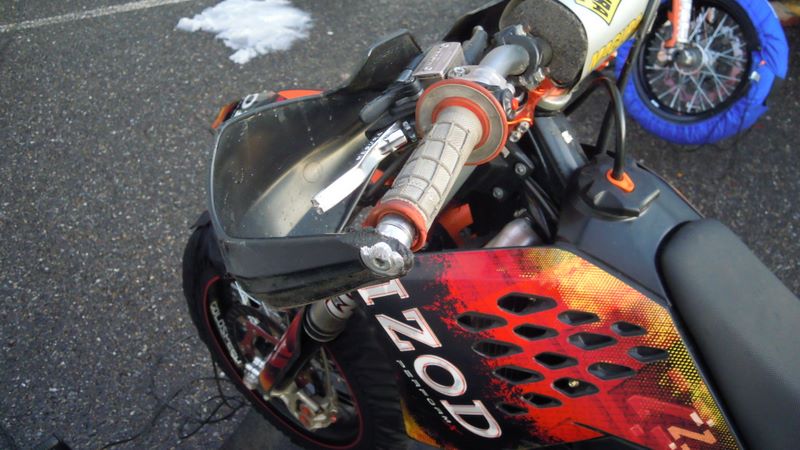 2011 Season Review
The second half of the season had not a single full dry race... all races were more or less wet, which made it harder to adjust. I felt very confident how my speed developed, but it was tough to test new limits in constantly tricky conditions. My hope was a full dry race in Lelystad to see where I stand, I feel good about that track by now. Guess I have to wait for next year to find out ;-)


The 2011 season is over for me and first and foremost a

BIG THANKS to IZOD

for supporting this season so amazingly. We had the best looking bike and equipment for sure, it really turned a lot of heads, and also quite some great results - of course I hoped for good results, but consistently riding well in the Top 10 (and in the end really up to speed with the top...) and seeing the development was just amazing!
I'm extremely happy about the season outcome, I finish the 2011 Supermoto season in the Dutch "National" (Amateur) Championship on a "virtual" 7th position, skipping some races in order to not having to promote to the next level (unfortunately it would be impossible to put the time and effort in needed to compete well on that level).

After this positive season, I will get ready for another season and hopefully continue the progress made. Stay tuned for 2012 and see you on the tracks for sure!!

Check all the 2011 race reports, standings and links (especially IZOD) as well as race and bike pictures.
F
or latest pictures and videos of last races,

click here


Last Race Summary, Lelystad 9-Oct: Crash in fight for 3rd race position. Still strong finish at 7th at 11
th round of Dutch Championship

Outstanding last race of the season for me (I will skip the last championship race). After a great start riding in 5th position, I moved up to 4th and closed the gap to 3rd, just a few seconds behind the leaders. In lap 9 just two and a half laps before the end, I set the guy in front of me up for a pass, but just when I was accelerating he made an unexpected mistake, came into my way and I went over his rear wheel down... damn it, that would have been the podium race position I was so much longing for! But after the disappointment settled, I was quite happy fighting for the first time for the race lead. My best race lap time was just 0.3 sec. slower than the fastest race time. Check the full race report.
---
Season development: