Click here
for
official standings and race result at KNMV; choose "Supermoto"
Official overall championship standing:
Click here
Official timing directly at MyLaps:
Click here
(search for "KNMV ONK Supermoto")
2013 Season Development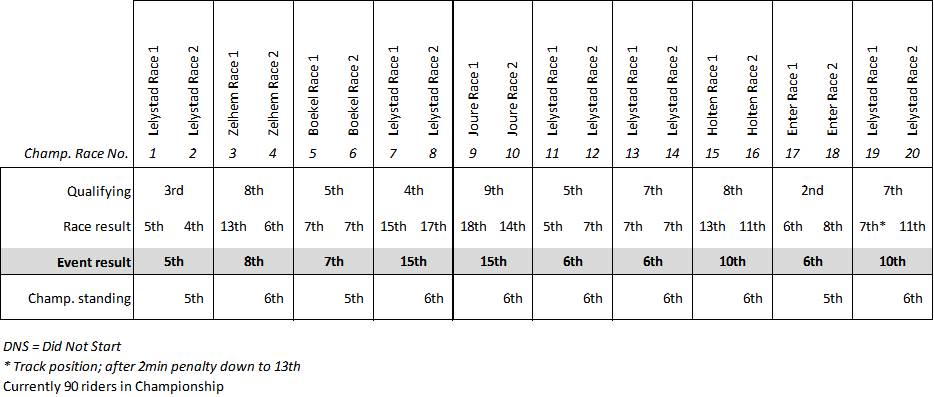 2012 Season Development

There was a clearly positive development this year in the results, with the highlight of a 2nd place finish in race 9 and podium for the day. A direct result of quite a good season preparation. However, not enough track and practice time during the season made it hard to keep up and therefore competition caught up and results were tougher to get. So t he last six races were solid and races were close, I could not finish better than 7th anymore. Without the six missed races, overall championship would have resulted in a great 6th overall finish out of more than 100 competitors in the National class!